Prisons V11.0.1 Update
Season 11 of Prisons. (Karma, /updates, new Settings, Last Day of Sale)
Change Logs
1.16.4 Support Reverted

Karma Points

Outpost Changes (Claim Ban, EPearl Ban)

Leaderboards Code Refactored

/minereset

/updates

MultiplierMine Trasher

AutoFill Enchant /setting

Minecrate Notifications /setting

Server Side Optimizations
1.16.4 Support Disabled
The update had caused 1.8-1.8.9 clients to crash whenever the BossBar would appear. This issue has yet to be rectified by the developers of ViaVersions, as such we had to revert it to our old versions till this issue is resolved.

Karma Points
Whenever you welcome people to the server when they first join, you will receive 1 Karma Point! These are just collectables and do not benefit your player. View karma point top by running /karmatop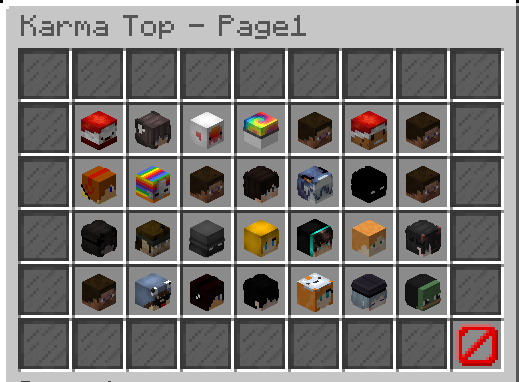 Outpost Changes
We've added 2 new systems to Outposts to prevent the continuous spam current gang may face from trollers. From now on, if you were recently trying to claim an outpost and died, you will not be able to claim an Outpost for the next 10 Minutes. This is called an Outpost Claim Ban. The second thing we've added is a 30 seconds cooldown automatically applied for EPearls as you are on an outpost. Meaning only once you leave the outpost would the 30s cooldown be reset. We're definitely looking for feedback on these new imposed changes, let us know how you feel about it!
Leaderboards Code Refactored
We have refactored our leaderboards code, leaderboards will no longer lag the server as they had in the past (Up to 9 seconds of server freezing from opening up /mtop). You will also realize that opening leaderboard GUIs are now practically instant, and player heads will load in asynchronously as the skins get fetched. Overall massive improvement to the leaderboards system. The leaderboard updating code has also been made ASync.
/minereset
God ranked players and above can now use /mr or /minereset to reset the mine they are mining in!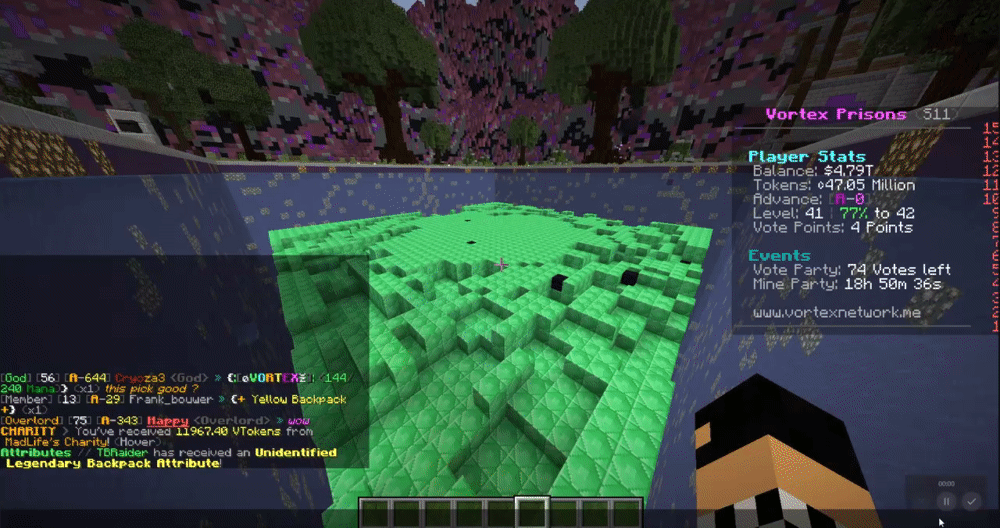 /updates
You can now view all updates released to our Forums announcement pages in-game by running /updates.

Multiplier Mine Trasher
You can now shift-left-click multiplier mine tickets in /multimine to destroy them incase you claimed a ticket you may not have wanted to use. 
AutoFill Enchant Settings
A QOL Improvement suggested, you can now enable "Autofill" for enchants in /settings. Disabled by default, enabling it will allow you to enchant the "Max possible amount of times". For e.g., if you try upgrading 1k levels and you only have enough tokens for 157 levels, it will not say "Insufficient Funds" but rather, upgrade that enchant 157 times.

Minecrate Notification Settings
You can now disable all minecrate notifications in /settings. But c'mon why would you :wink:
Server side Optimizations & TPS Counter!
We've optimized our server's performance by quite a ton. At one point the prisons experienced super low TPS due to issues we had discovered in Skyblock. This has been rectified. Also, you can now view the server's TPS in Tab! woohoo!
---
And that is all for this patch note. With regards to quests, we have identified something that we can do to fix the issue. Its currently still not able to come back due to backend issues but we're working on it! Stay tuned for Quest's revival.
IP: VortexNetwork.Me
Discord: https://vortexnetwork.me/discord 
Store: https://shop.vortexnetwork.me/ (60% Off Sale ends in a day!)