Vortex Network | Prisons Season 11
Season Releases on 20th December 10:30PM SGT / 10:30AM EST
Season 11 Direction
This season, we're planning to focus more on the community, community updates, events etc. We do feel that Prisons is definitely overfilled with quite a lot of features, as such more effort will move into creating events for the community and more! This season we bring you a few needed changes, as well as a few new feature updates.


TRAILER

Change Logs
1.8-1.16.4 Support

Celestial Rework

Quests

Durability Pickaxes

Multiplier Mine Tickets

Master Miner Fortune Books

NEW Snowman Event 2020

Christmas Event 2020

Advancement Rewards Changes

Active Playtime /playtime

/claim

GTop & LTop Rewards

GIVEAWAY: 1x Top Rank + 5x $15 Giftcards /discord

55% Off Sale
1.8-1.16.4 Support
The server now supports up to 1.16.4 Minecraft Clients.


Celestial Rework
Celestial Enchant system has been reworked to where: When applying celestials onto pickaxes, you will require the level right before the one you are applying to be eligible to apply it. This means for e.g. If you have a BPXM Level 4, you will need to have BPXM Level 3 already applied onto your pickaxe! This will greatly reduce the RNG of the celestial system. With this change, you will also see a slight buff in chances for Celestial Enchant drops.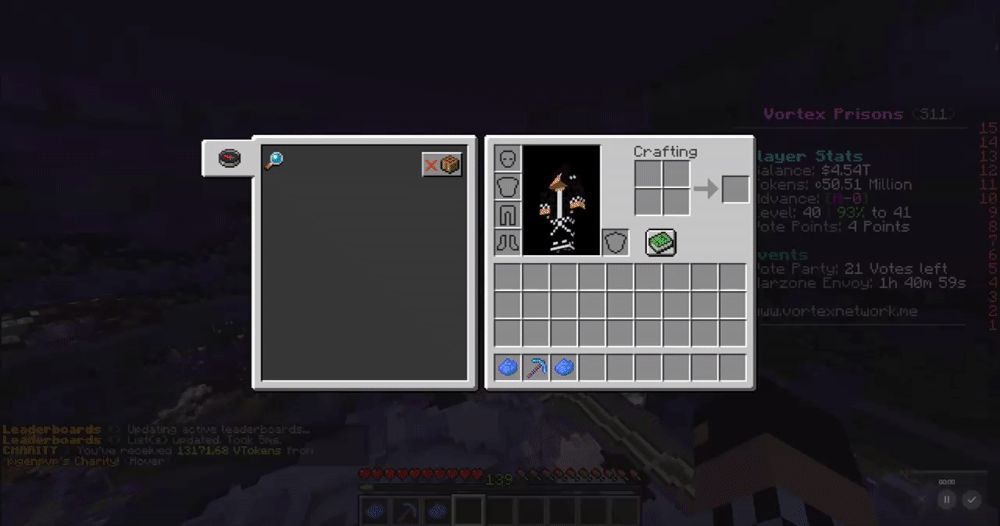 Quests
Quests is an EXTREMELY big feature in terms of programming, as such, it has not yet close to being finished! Currently, we have practically completed a big portion of the framework, you can first complete the 7 Basic tutorial quests while weekly quests will only come around 2-3 weeks time! Access tutorial quests either from /quest or /tutorial. You will also be able to see your Quest Logs in /quest!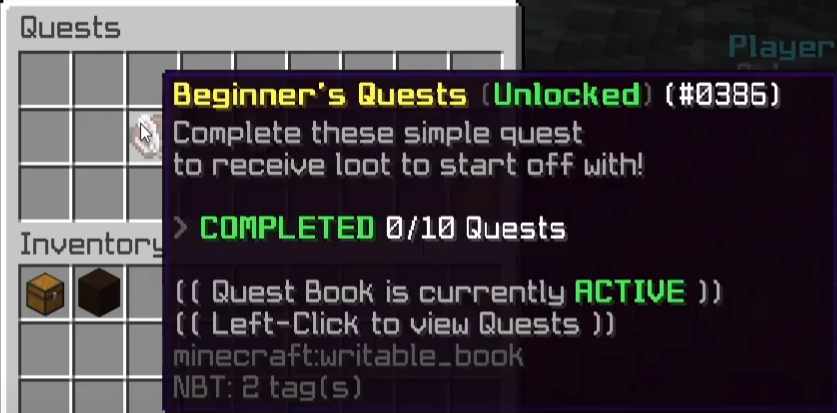 Durability Pickaxes
Durability Pickaxes is a new system of Pickaxes on the server! They are pickaxes with OP Enchants (Sometimes exceeding the regular cap or even never-seen-before enchants...) with durability which means they eventually break. Find these durability pickaxes from Cryptic, Master, Vote Keys as well as from the new Christmas Mine! Durability Pickaxes will also be added to more Loot items in the near future.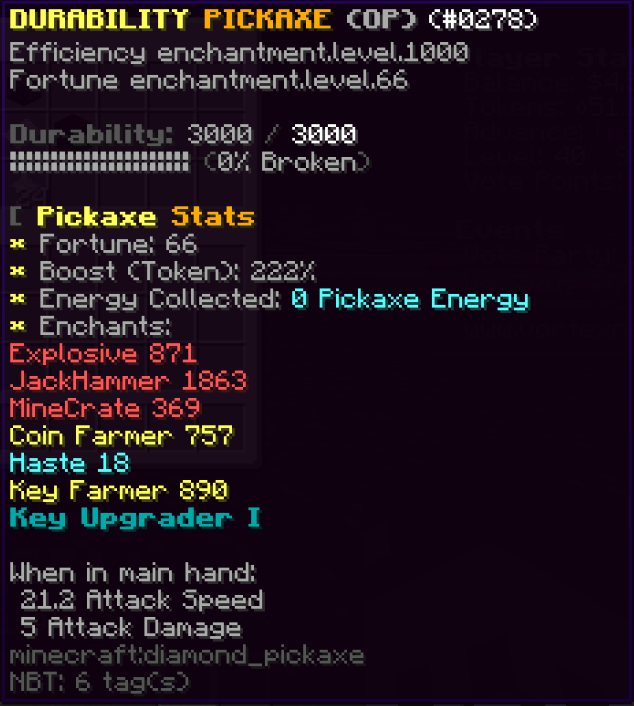 Multiplier Mine Tickets
Multiplier Mine tickets can be received currently from Minecrates only. This ticket gives you a percentage buff in either Fortune/Token or Money Boost up to +1000%! These tickets will only yield you a short period of time to mine at the mines. These tickets upon redemption will teleport you to a Dungeon-like mine for which the multiplier can only be attained while mining there. Timer countdown will start only when you are in the vicinity of the mine. The dungeon-like mines are built by @VD and they are amazing! Check it out when you are teleported there!




Master Miner Fortune Books
You can now purchase Fortune Books from the Master Miner Shop (Unlocked at Mining level 70). You can purchase Fortune Books which upgrades pickaxe fortunes up to 64, 68, 72, 76, 80 respectively, depending on your Mining Prestige Level! These books can be purchased with Tokens and will only give extremely low chances to apply. Good luck bringing your fortune up!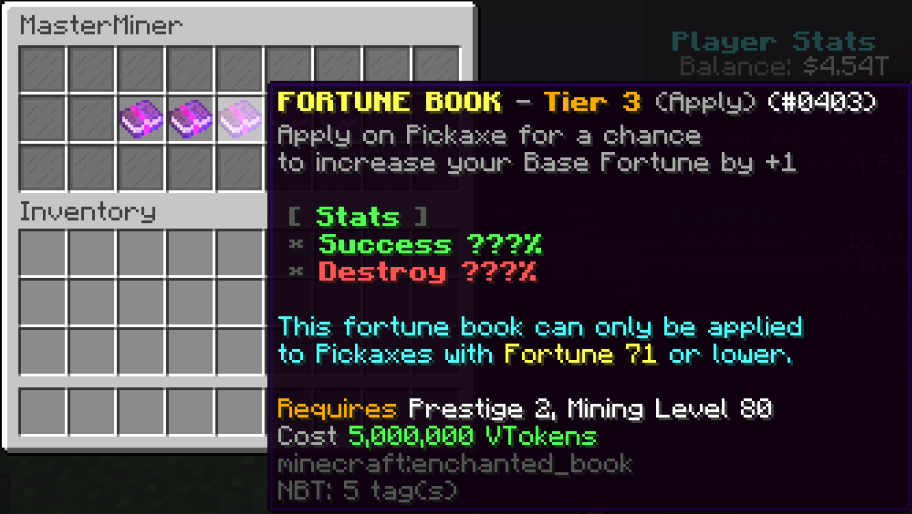 Christmas Event 2020
The yearly Christmas Event is back! When mining, receive a 0.01% chance to receive Christmas Event tickets which when redeemed will allow you to mine in the majestic Christmas Mine of Prisons and gain chances to receive OP loot from the mine!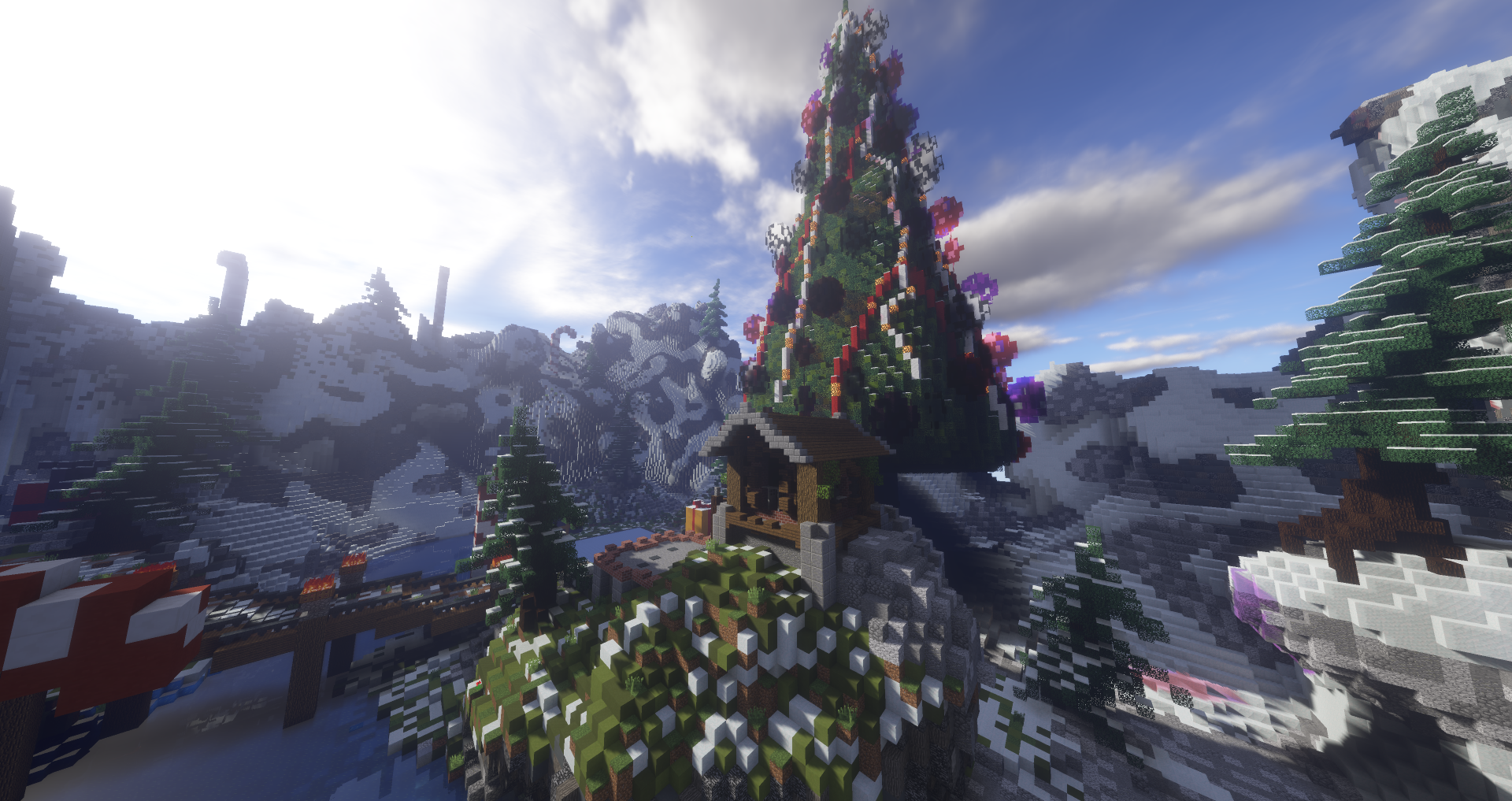 (Picture of the Christmas Mine 2020)

Snowman Event 2020
This year we bring you a brand new Christmas Event ontop of the current Christmas Mine! Mine and stand a chance to find snowman spawning in the mine. These snowmen when killed drops up to 3 Christmas Shop Points which can be spent in /christmasshop. These snowmen have a 1 in 2500 blocks chance to spawn. Good luck collecting as many as possible!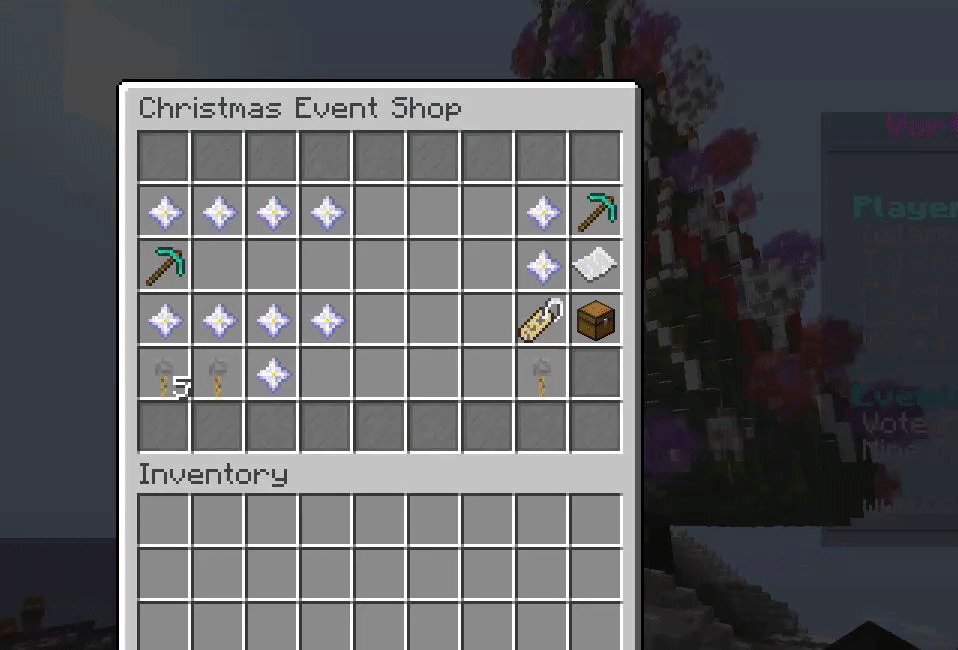 Advancement Rewards Rework
We've reworked what you would be getting for a majority of one-time-rewards from Advancement progression. For e.g., Personal RU has been lowered from Advancement Level 1000 to Advancement Level 100. You can now receive contrabands from its one-time-loot as well! More OP loot has also been shifted to earlier levels of /advancement.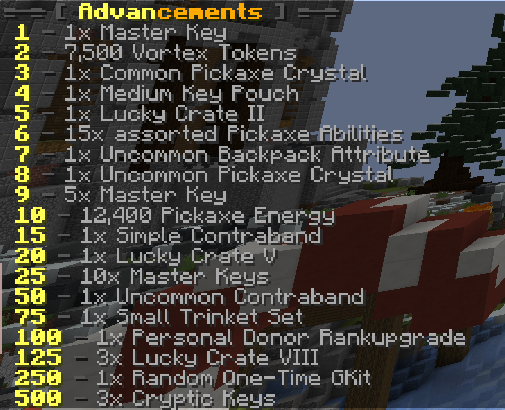 Active Playtime System
The active playtime system in Skyblock has been brought over to Prisons! You can view your active playtime in /playtime.



/claim
The /claim system from Skyblock has also been brought over to Prisons! This currently does not include most given items from S10 and below. More given items systems will be converted to using this Claim function in the future!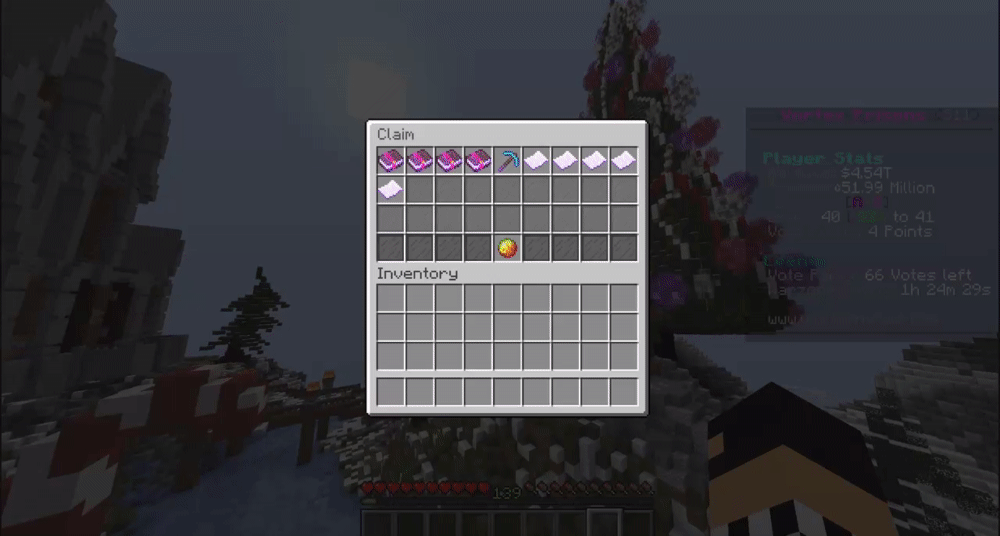 GTop & LTop Rewards
For being the top 3 ranked Gangs in /gtop at the end of the season, the gang will receive:
(1st) - $300 Giftcard Value (Split among members) + S11 #1 Gang Admin Item
(2nd) - $250 Giftcard Value (Split among members) + S11 #2 Gang Admin Item
(3rd) - $150 Giftcard Value (Split among members) + S11 #3 Gang Admin Item
For being the highest leveled player on the server at the end of the season, receive:
(1st) - $100 Giftcard Value + S11 #1 Admin Item
(2nd) - $75 Giftcard Value + S11 #2 Admin Item
(3rd) - $60 Giftcard Value + S11 #3 Admin Item

GIVEAWAY: 1x Top Rank + 5x $15 Giftcards /discord
We're doing a Christmas giveaway on our discord! Join our discord at vortexnetwork.me/discord


60% OFF Sale
There is currently a 60% OFF Sale on the store which will last till 4th January 2021

Hope everyone enjoys these updates, Merry Christmas!